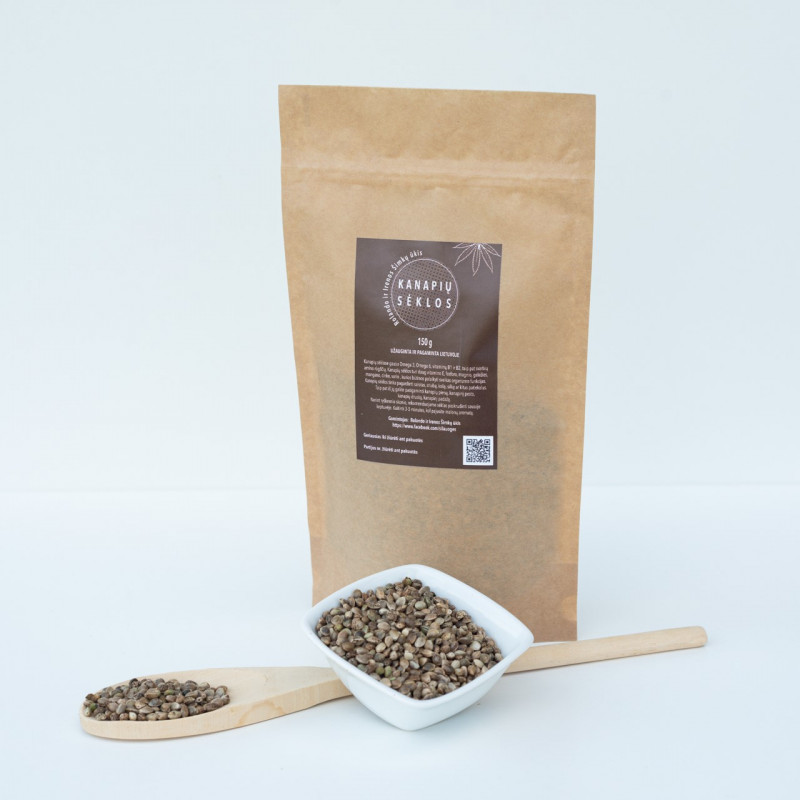  
Hemp seeds whole
---
Whole hemp seeds in paper Doy-Pack packaging in 150g.

Delivery policy
WHOLE HEMP SEEDS
Contents: 100% hemp seeds.
Hemp seeds contain many fatty acids, including Omega-3, and Omega-6. They also contain various vitamins: E, A, B1, B2, B3, B6, C, D, as well as aminoacids, phosphorus, magnesium, iron, manganese, zinc, copper, calcium, potassium.
Usage: Hemp seeds are excellent for salads, soups, herring, or other meals. They can also be used to make hemp milk, hemp pesto, and hemp salt.